Welcome to All About Trees AZ
Your Phoenix Tree Company
All About Trees tree services has provided the Phoenix, Scottsdale, Tempe, Mesa, and surrounding areas with professional tree services for over 20 years. We provide Phoenix tree trimming service in phoenix and surrounding areas as well as tree removal services. "We Please Your Trees"
We understand that your home is important to you and any trees that need to be trimmed can ruin your home's curb appeal. ALL ABOUT TREES knows that your business needs to maintain its image with  beautiful, neatly trimmed, trees in front of it. ALL ABOUT TREES can help you keep all of your trees looking their best with our top notch tree service. If you need your trees trimmed for your home or for your business, or perhaps you need to tree removal, we would be glad to help.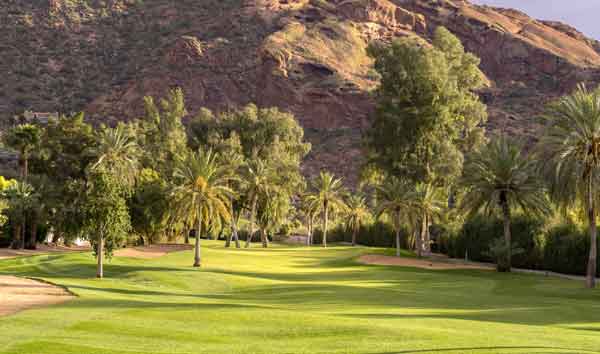 Our tree trimming and tree removal service is without equal! We have been making people happy in many areas throughout Arizona for 20 years and we want to continue that tradition.
Whether it is your home or business, All About Trees offers all types of tree services in Phoenix metro and surrounding areas. This includes tree removal and tree trimming.
Residential and Commercial Tree Service, Tree Trimming, Tree Removal, Stump Grinding, Limb Removal, and Storm Damage… and more, click for details
How May We Help You?
About Us
In Phoenix, there is no better tree trimming or tree removal company than us. We are expert tree trimmers serving the valley for over 20 years.
Your Tree Specialist
Your home is important to you and overgrown trees can ruin your curb appeal. We can keep all of your trees looking their best with our top notch tree service.
Read More
Services
We specialize in trees so it doesn't matter if it's home or business, this includes tree removal and tree trimming. All About Trees offers all types of tree services in Phoenix metro and surrounding cities.
Your Tree Specialist
No tree removal project is too big or too small for us. We have all of the right tools for small residential jobs as well as large commercial projects. Call today or Request a free estimate.
Read More
Emergencies
Construction, remodeling, storm damage or other weather emergencies happen; we are always available to help! 24 Hour Emergency Service Available Call Today for your Free Estimate.
Your Tree Specialist
Our commitment to excellence and our vast knowledge and expertise make us the right choice to care of your trees.
Read More
Phoenix Tree Service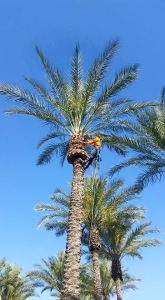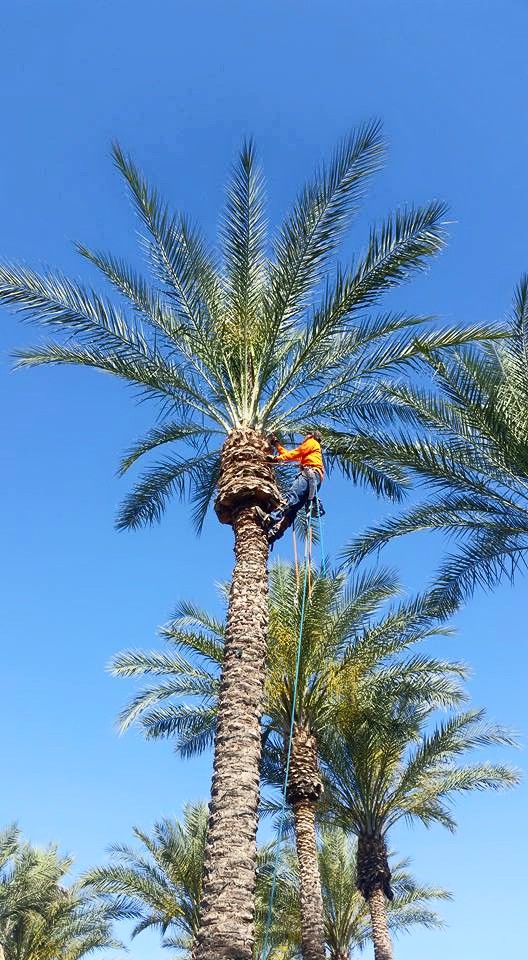 is the one professional arborist service in Phoenix and the surrounding areas that can handle all commercial and residential needs related to trees. The company takes great pride in offering a wide range of services, using the most modern equipment, and the best trained employees, all offered to clients at the most competitive prices. Here are some of the factors that make Phoenix Tree Service the best in the business.
Wide range of services
Everyone appreciates the natural beauty and shade provided by trees, but there are times when tree removal is necessitated by the fact that a tree becomes diseased, or cannot survive for some other reason. Sometimes tree roots encroach on sidewalks, driveways, or sewer lines, and may even penetrate into basements, so the tree just has to go. Whatever the reason, Phoenix Tree Service provides the cleanest, most efficient tree removal available.
Stump grinding is almost an impossible task for anyone but a professional, and Phoenix Tree Service has the expertise and the right equipment to get the job done cleanly and effectively, so the area can be used for other purposes. Fertilization and tree trimming are also best done by qualified professionals who are familiar with many different tree varieties, and how to properly maintain them. Commercial applications where many trees may be involved are a special area of expertise for Phoenix Tree Service.
Best equipment
There's an old saying that you need the right tool for the right job if you want the job done right, and this is something that Phoenix Tree Service has taken to heart. They have five working trucks available for everyday service which allow them to schedule most jobs for the next day. Depending on the type of job, the equipment used might be 70-foot bucket trucks, stump grinders, wood chippers, fertilization feeders, or other equipment. The right tools get the job done quicker and more efficiently – which saves you money.
Best-trained employees
All employees hired by Phoenix Tree Service are professionally trained, and have been e-verified as being eligible for employment in the United States. Many of our employees are certified arborists, which means they have undergone considerable study in the areas of cultivation and especially management, of many different kinds of shrubs and trees. All this expertise is made available to clients of Phoenix Tree Service, whatever their tree requirements may be.
Tree Company Scottsdale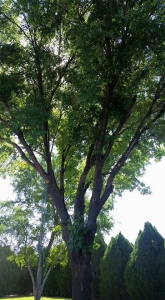 There are some challenges with keeping a healthy, thriving landscape in the often-harsh Arizona climate. These are issues that can be countered with some simple strategies and routines that may require a little time and effort throughout the year. If you are seeking an easier solution, consider reaching out to area landscapers and tree companies in and around Scottsdale for service provision options.
Some key elements to maintaining your green-space include:
Planting.
If you want to create borders, barriers, or privacy in your yard or green-space, you may consider consulting with professionals at a tree company in Scottsdale for region-specific advice. They will be able to point out the best options for your property, the dry climate, or difficult terrain in terms of trees and plants most likely to thrive in your area.
Pruning.
Do not underestimate the value of pruning and keeping your trees trimmed; as a storm passes through, you may regret untended limbs and branches when they get knocked down and do significant damage to property belonging to you or your neighbors. Landscapers and tree companies provide routine service that includes trimming and pruning, and that will prevent these situations from occurring.
Watering.
Adopt a regular watering schedule for your plants and trees, and don't neglect them as the seasons begin to change. It is critical to provide adequate water for foliage recovering from the extreme heat of summer as they begin to transition to the chilly nights of the Arizona winter. Also, be sure to water well in the mornings to allow your trees and plants time throughout the day to absorb the moisture. Watering at night may result in damp roots that foster fungal growth.
If it seems like keeping a healthy, thriving landscape is a lot of work, make it easy on yourself by contacting and area landscaping or tree company in Scottsdale. These experts will tend your trees and green-space, giving it the time and attention it deserves, while providing your property with an enhanced curb appeal.
Tree Trimming Mesa AZ
When To Have Your Trees Trimmed
Home ownership brings many different maintenance issues. Tree trimming in Mesa, AZ is one of those things you need to keep up with, but you may not know when it's ideal to do it. When it's time to prune your trees, a professional arborist has the tools and techniques to do it right and stay safe. When you take care of your trees, they'll grow better and you won't worry about branches falling on your home or car during a storm.
When to Trim Your Trees
Although it's generally recommended to prune your trees during the dormant season, there are times outside of that when you may need tree trimming in mesa, AZ. When tree growth gets in the way of visibility for drivers on the road or pedestrians, the limbs need to be pruned back.
If a bad storm during the typhoon season drops a tree branch on a power line, you should definitely call for professional assistance. Generally, the rule of thumb is that if the downed line is from the main pole to your home, you'll be responsible. Don't try to take care of a power line on your own.
The other time you may need to trim your trees is when they get too close to your home. Although you want them to provide shade that helps keep your house cooler, the branches can damage the siding of your home and the roof. Animals have easier access to your home when tree branches hang over the property.
 Be Safe with Professional Tree Trimming Service
Most homeowners do not have the tools and safety equipment to do their own tree trimming in Mesa, AZ. When in doubt, get professional service to complete the job. It's safer and quicker for you, and it's better for the trees. Check their reputation in the community. Ask about their insurance before they begin to make sure that your property and their employees are protected. Get the best service by doing your homework before you let anyone touch your trees.
Contact us today for a free estimate and let ALL ABOUT TREES be your tree trimming and tree removal company.
All About Trees AZ a Phoenix Tree Company